So it's 2014, and you have just made a new year's resolution: get fit and have fun doing it. At this point, you have hopefully come to the conclusion that the best way to do this is to get started hiking regularly. This blog series will show you how to get started and what gear and knowledge you will need to have an amazing time. When deciding how best to teach these skills I realized the best way was to actually take someone who was not a hiker and turn them into one. My sister Michelle was kind enough to act as our willing volunteer as someone who is not a hiker, but really wants to get started.
The biggest mistake most people make with new year's resolutions involving fitness is picking an activity that is not particularly fun and so it is difficult to incorporate into a healthy lifestyle change. The countless people joining gyms in January only to quit again in February or March is perfect evidence to show that this approach is no good.
Hiking, on the other hand is more than just a great way to get into and stay in shape. It is a major part of an outdoor lifestyle that is hard to give up once started. It is unlikely that you will still be hitting the treadmill in your later years, but hiking can be enjoyed for nearly your entire life.
OK, enough about why hiking is great; let's talk about how you can get started.
What to bring?
The necessities
While you don't need much to get out on a hike, there are a few things that I always insist are mandatory. The first, and often the most forgotten, is water. I often see people out on a hike, several miles from anywhere with no water. I have asked people I've run into about why they don't have any water and the usual reply is "I didn't think I needed any." While you can easily go several hours without water on a hike when it isn't too hot, its all too easy to roll an ankle and be stuck out for an extended period of time. Then you need water. How much water? I have put together a simple table to help you calculate how many liters of water you should bring per person:
Now, how you carry water is almost as important as how much you bring. I generally prefer either a hydration bladder or a large, Lexan Nalgene brand bottle. You can argue that it really doesn't matter what kind of water bottle you use; and that is true to a certain point. However, there is nothing like getting to the half way point of a long, hot hike only to find your water bottle leaked all your water while crushed in your pack. We almost had this happen; Michelle had packed a small freebie type bottle from work and it leaked almost immediately. Fortunately, I had a few spares with us and so I lent her one.
Not all water bottles are created equal.
Photo: Dan Norgan
Lid tight and water flowing freely...not good.
Photo: Dan Norgan
Beyond water, it's generally a good idea to have your ID with you as well as some food in case you get hungry. I also like to make sure someone always knows where I am hiking and when I plan to return in case I get delayed and need help. Beyond those basic must haves, the other items you may want are listed below.
The Shoes
Probably the first item you will need to start hiking is a decent pair of shoes. Its one of those items that can easily be overlooked, but is really key to enjoying your hikes. I can't count the number of times I've been in the wilderness
and seen someone walking around in a pair of sandals or some cheap canvas shoes better suited to walking around their own house. I even saw a woman hiking into the Grand Canyon in a pair of 4" pump heels; not the best choice.
The first thing my sister asked me when we started on this project was what type of shoes she should buy. I have often been asked by friends getting into the sport if they should run out and buy a pair of hiking boots for their first hike. My answer, in almost every case is, "Not so fast!"
A good pair of hiking boots doesn't come cheap. Because of this it's really an investment that should be researched and thought out before taking the plunge. What I generally tell people is that they should start considering getting a nice pair of boots once they know more about what type of hikes they will be doing and what type type of shoe fits their needs.
What I suggest instead is a pair of mid range cross training shoes or trail running shoes. I do this for two reasons: One, they are usually quite a bit less expensive than a pair of boots and two, they can easily function in other activities and so you will get more value out of them.
Several good options on the market right now are:
New Balance Women's Minimus 80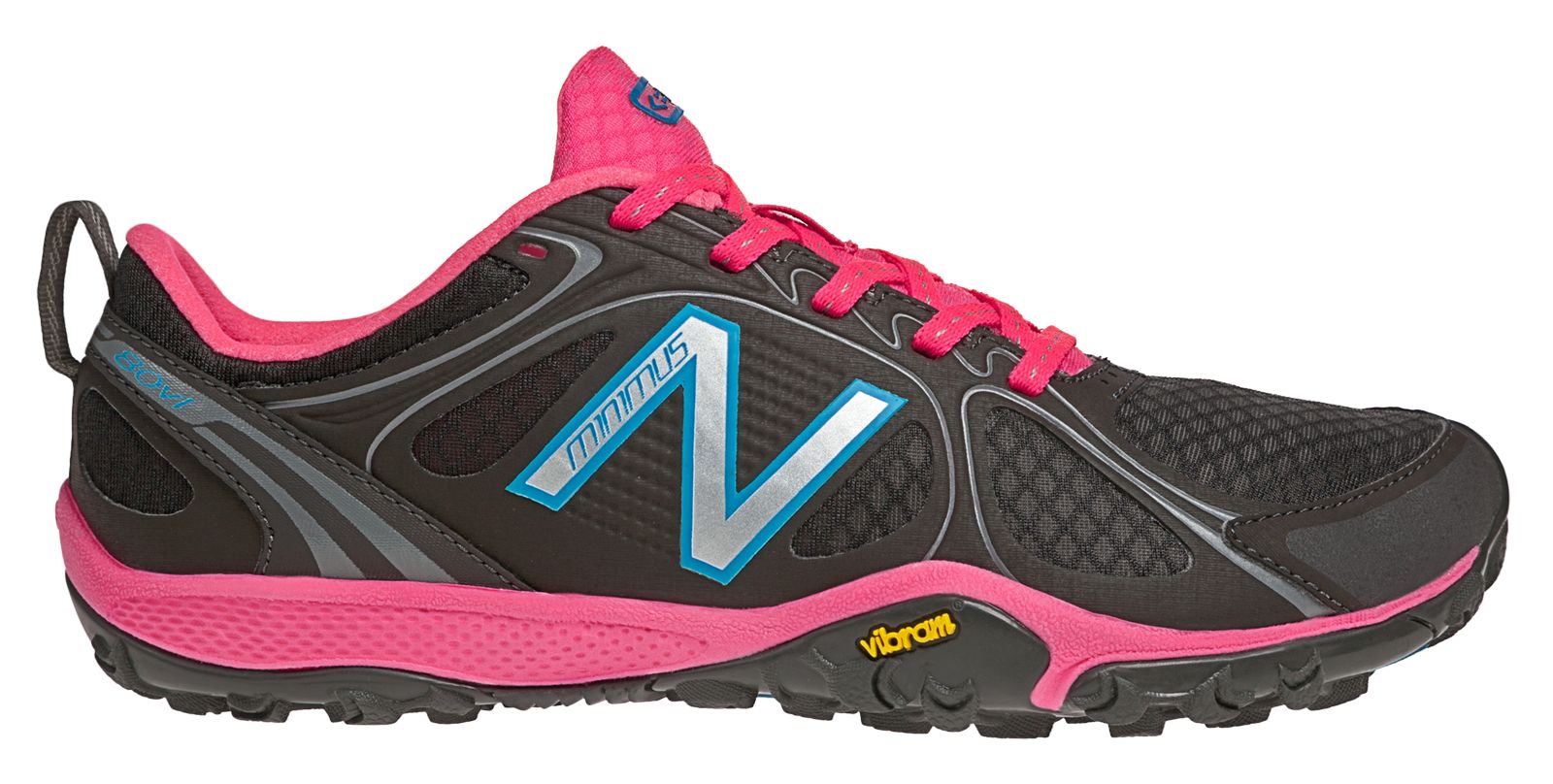 Photo: New Balance
Salomon Women's XR Shift W
Photo: Salomon
The North Face Men's Ultra 109 GTX
Photo: The North Face
La Sportiva Men's Wildcat 2.0 GTX
Photo: La Sportiva
Michelle already owns an older pair of Salomon XA trail runners, so she will be using these on her hikes.
Photo: Dan Norgan
The Gear
Now that you have your shoes, you really don't desperately
need
any other gear to get going outside. However, there are a few optional items I would suggest that will increase your comfort and enjoyment, as well as help you get the most out of your time.
Day pack
A small backpack is a great addition to a hike. It lets you easily carry your water, food, and any other items you want to bring along. There is really no great secret to getting a great pack for this purpose; all you really need is a comfortable pack that fits what you need. One of my personal favorites is the
REI Flash 18
but really any other pack will work.
The REI Flash 18 makes a great day pack.
Photo: Dan Norgan
The Flash 18 really does a great job due to it's small size and ability to pack down to a very compact shape if you want to travel with it. Not to mention that it's cheaper than many casual backpacks on the market, making it a great value. It is also capable of accepting a hydration bladder (Camelbak or other).
As it turned out, my sister owned one of these packs already (guess who got it for her as a gift?) and so she decided to bring it along.
GPS or Fitness Tracking
This is probably the least required type of gear to have, but I personally find it very useful to know where I went and how long it took. Its also a great way to visualize what you accomplished and to help you plan future outings.
Fitbit Flex
This minimal "activity tracker" as Fitbit labels it, pretty much functions as a pedometer and gives you a calorie burn estimate. Additionally it allows you to sync via wireless with a computer or other wifi device, allowing for long term tracking and data analysis.
Michelle had just received one of these as a Christmas gift, so I felt it was the perfect opportunity for a field test.
The small sized band fits even the smallest wrists.
Photo: Dan Norgan
Our initial impressions of the Fitbit Flex are that it is extremely comfortable; its even meant to be worn while you sleep. Since it does not need to actively send out a GPS signal, there were no issues with it losing its position during the hike. If you average 1 sync a day the battery has so far been lasting about 7 days between charging sessions. From this first real road test it seems the Fitbit does exactly what it advertises.
Photo: Dan Norgan
Look for a more in-depth review of the Fitbit Flex in the coming weeks as we continue to test with it.
Map My Hike
Map My Hike is an app for your smartphone that delivers most of the same functionality as the Fitbit, but with addition of altitude tracking and a map overlay feature. This gives you more of the traditional GPS handheld experience than the Fitbit does. Of course, the downside is that you have to lug your smartphone around with you on adventures. While the app will log data without a cell signal on GPS only, the battery life could easily be the limiting factor on multi-day trips.
The app design is minimal but effective.
Photo: Mapmyhike.com
The trail
Now that you are ready to go, you just need to get out and hike. For this initial trip, I chose a relatively short and easy hike of 6 miles in the
Purisima Creek Redwoods open space preserve
. This trail is a part of the Bay Area ridge trail system and was excellent.
Photo: Dan Norgan
Route selection is key to ensuring enjoyment of your hike. The important thing to remember on these beginning hikes is to chose something you can tackle with relative ease; you don't want to go on a death march your first time out. The goal is to have a thoroughly enjoyable time, and we did just that. The unseasonably warm January weather here in California made for a cool, but pleasant hike through second growth redwood trees.
Cool, dark Redwood trail.
Photo:Dan Norgan
Photo: Dan Norgan